DECREPIT THRONE's 'Traitor's Grave' Out Now and Streaming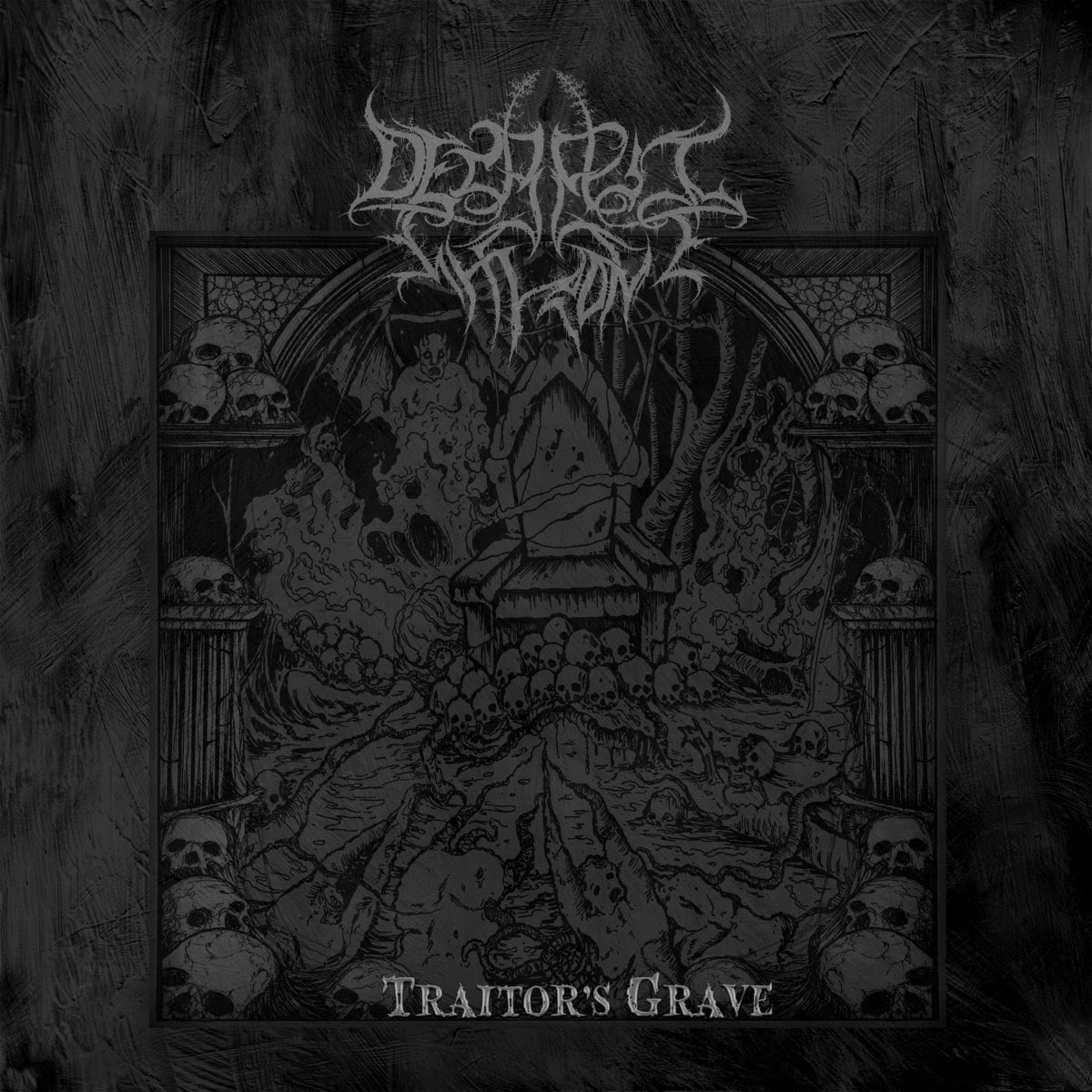 A new two-man North Carolina/New Jersey Black Metal studio project,
DECREPIT THRONE
recently released debut album
(February 4, 2017)
. Guitarist Gregory Maupin joins New Jersey vocalist Ron Kaiser (BLASPHEMOUS) in offering seven iniquitous tracks of blackened fury with influences inclusive of DISSECTION, DRUDKH, EMPEROR, DEATH, CELTIC FROST, and many others.
Based in North Carolina, Maupin started DECREPIT THRONE after his last band mysteriously and abruptly came to an end. The focus is making dark music, rather than the drama in which so many local musicians drown themselves. Vocalist Ron Kaiser was kind enough to perform and write lyrics for the project.
The CD version of
Traitor's Grave
will be available on
April 10, 2017
. Pre-order the CD at
this location
.
Track List:
1. Lands of Ash
2. Lucifer's Descent
3. Winter's Call
4. The Path of Revenge
5. Your Death is My Solitude
6. The Victor's Trumpet Sounds
7. A Defiant Flame Burning