This is HUGE. Brains are exploding all over the place and it's getting messy. Headphones are sure to do that. Proceed with utmost caution here. DECIBEL MAGAZINE premiered a great track over here
HERE
with the following words -

"Henry Kane, the one-man solo project of Jonny Pettersson (Wombbath, Ashcloud), sounds like it was written by a man possessed. Injected with an abundance of riffs, grooves and seemingly never-ending aggression, Den Förstörda Människans Rike, the band's first album, is a battering ram of crusty death metal." - Vince Bellino, DECIBEL MAGAZINE (US)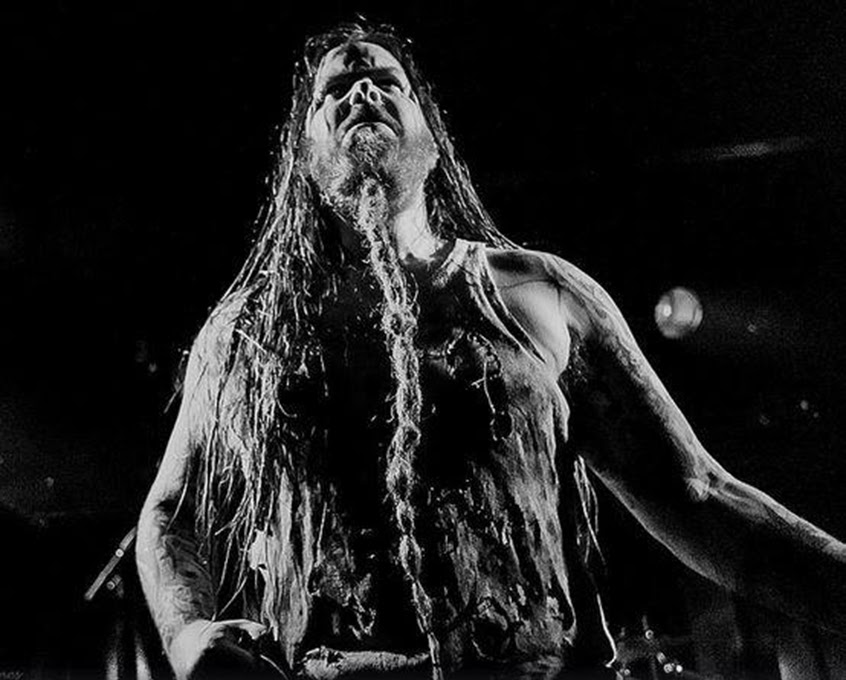 - "d-beat/crust/death/grind glory"
- METAL INJECTION (US)
- "Even your worst nightmare couldn't produce something so nihilistic!"
- RAMZINE (UK) 5/5!
- "among the best of 2017"
- PURO RUIDO
- "This is officially the first album to make it to my contenders-for-best-of-2017-album-list"
- WONDERBOX METAL (UK)
- "a great record"
- METAL BROTHERS (SPAIN)
- "it's bound to receive some sort of cult following"
- ANGRY METAL GUY (US)


- "the future of Swedish death metal and crust"
- DEAD RHETORIC (US)
- "Excellent"
- DEADLY STORM (Czech Republic)
- "superb crust-infused death metal"
- TOILET OV HELL (US)
- "lots of energy and aggression"
- LEGACY MAGAZINE (Germany)
- "manical, crusty death metal"
- METAL TRENCHES (US)
- "dripping with old school circa-92 Swedeath hostility"
- METAL-RULES (Canada)
- "a no-nonsense slab of filth-dripping violence"
- AVE NOCTEM (UK)
- "both grindcore fans as death metal fans will love it"
- LIVE REVIEWER (Netherlands)
- "a brutal thunderstorm"
- TOTGEHOERT (Germany)
- "certifiably insane"
- NO CLEAN SINGING (US)
- "essential album to have in this new year"
- HEAD-BANGER REVIEWS (US)
- "harmonious marriage between Scandinavian death metal and crust"
- METAL NA LATA (Spain) 8.5/10

HENRY KANE (Sweden) - 'Den Förstörda Människans Rike' LP (February 20th, 2016)
Genre - Death Metal/Crust
Release Date - February 20th, 2016
Record Label - Transcending Obscurity Records
For fans of - Skitsystem, Nihlist, Dismember, Entombed, Carnage, Nasum, Extreme Noise Terror, Napalm Death
From Jonny Pettersson of WOMBBATH comes HENRY KANE, a ferocious slab of crusty Swedish death metal like no other. Rarely before has death metal been so vigorously channelled via the template of crustcore, leaving it infected with rabid fervour few can muster up the courage to withstand. This not only blends genres but lends to it an atmospheric quality fostered by an emotional undercurrent. Amidst slabs of cascading concrete, you have faint but poignant melodies making an appearance, changing the landscape of this expression. Nostalgic yet amplified to modern day aggression, HENRY KANE is the future of Swedish death metal and crust, a marriage made in a perfect post-apocalyptic world.
Track list:
1. En själ till salu
2. Svarta tankar
3. Skuld och begär
4. En grav av ångest
5. Är din botten nådd
6. Dragen i skiten
7. En längtan
8. Den förstörda människans rike
9. Flaskan var din sista vän
10. Bön för bön
11. Kära bror
12. Bara hat
13. Lögnens svarta ögon
14. Det var inte ditt fel
15. Vinst eller fölust
Line up:
Jonny Pettersson - Everything
HENRY KANE Bandcamp (Pre-orders are ON!)
HENRY KANE Facebook
Transcending Obscurity Official Site
NEW Transcending Obscurity Records Facebook
OFFICIAL DOWNLOAD LINK - SENT VIA HAULIX!
Many thanks!
Kunal Choksi

Label owner/Editor/PR Head
Transcending Obscurity Records release schedule (early/mid-2017) -
DRUG HONKEY (US) - Cloak of Skies (Atmospheric Death/Doom Metal)
SOMNIUM NOX (Australia) - 'Terra Ianis' (Atmospheric Black Metal)
MRTVI (UK) - Negative Atonal Dissonance (Experimental Black Metal)
NORSE (Australia) - 'The Divine Light of a New Sun' (Dissonant Black Metal)
PAGANIZER (Sweden) - Land of Weeping Souls (Old School Death Metal)
URSINNE (International) - Swim With The Leviathan (Death Metal Supergroup)
MINDKULT (US) - T.B.A. (Doom/Stoner Metal)
Transcending Obscurity FREE DOWNLOAD Label Sampler
Transcending Obscurity Records | PR Company | Online Magazine (est 2005)
Official Site -
Facebook -
Bandcamp (main) - Bandcamp (India/Asia) -
YouTube Channel
Chainsaw to the balls.