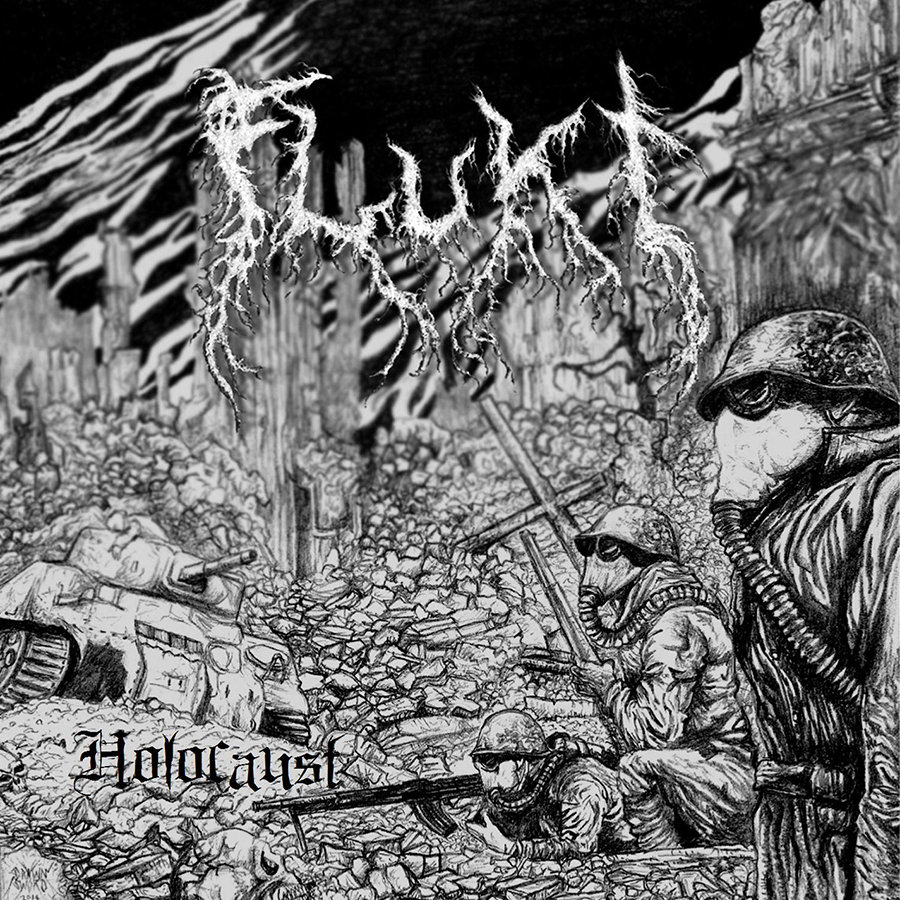 Flukt is a Norwegian based black metal band which has been around for about a year or so now, and has released an EP named 'Holocaust' a while ago.
It's 90's inspired primitive melancholic black metal we get served here, is it served good you may wonder..
'Holocaust' has been out for a while now and they have been featured on various comp. cd's but I decided to review it anyways.
'Holocaust' has 6 tracks which are mostly mid-paced tempo black metal with some faster parts and put me in a dark,melacholic and eerie mood. I enjoy it,even though it wouldn't hurt if they had a more agressive approach or punch to it.
That being sais I wouldn't want 'em to change their style, just a bit more edge to it and this would be
excellent.
It also last nearly 20 minutes so you get value for the money.
I feel like it's lots of potential here but it's not fully unleashed yet, the more I listen to it the better it gets and the more it reveals.
First listen didn't impress me to much and I found it a bit monotone at times, maybe it was a bad day for listening or maybe it just grows as a piece of music who knows.
Flukt certanly has my attention and

I don't know why but I get somewhat nostalgic while listening to this,like being drawn into somewhere else somewhere dark,and back in time.
Flukt are certainly up to something good here and
I think
'Holocaust'
is a good proof of that.so
let's hope they continue to execute this type of black metal.
Production wise it's pretty good and suits the musical atmosphere the way it should.
All in all a very good 'debut' EP from the band and hopefully there will be more!
-Gravsrson_Almighty
For merchandise, interview, inquireies contact:
FLUKT-BAND